Welcome to Complete Iron works & Welding
Wrought Iron in Lawndale CA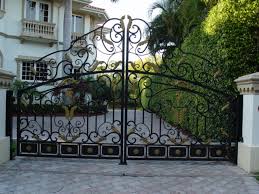 Welcome to Complete Iron Works and Welding, we craft wrought iron gates and fencing and ornamental wrought iron all over Southern California, as well as many other quality products made from iron, steel, and metal. We can do any Wrought Iron Gates and Fencing in Lawndale CA.
Best of all, we service the entire Inland Empire area, parts of Orange County and all of San Bernardino County.
Complete Iron Works and Welding has an expert craftsmen that can design, fabricate, and install the highest quality wrought iron fences, gates and any other handcrafted iron and steel fabrication, whether it is for a home, office or commercial application.
Our experienced owner also understands the importance of quality work and first-class service, and that is why Complete Iron Works and Welding will work directly with you on any idea or project that you may have, and walk you through the process, from design and development to installation. Contact us today for a free quote!
If you are looking for that one of a kind piece Complete Iron Works and Welding can make it happen! All you have to is fill out our quote request form.
Whether you're an architect, contractor, builder or homeowner, Complete Iron Works and Welding has the perfect solution no matter what your metal needs may be contact us today and begin enjoying the rich and enduring beauty of wrought iron craftsmanship!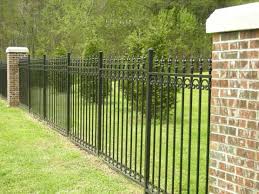 Professional wrought iron gates, fencing and welding work in your area
Complete Iron Works and Welding is Lawndale Californias best value for iron fences, gates, doors, and enclosures.
We are a first class ornamental iron contractor that has served many homeowners and commercial clients.
Our ironwork expertise will make your iron work project an investment that you will appreciate for years to come.
This means that we know how to advise our clients so they can successfully achieve their vision while staying within their budget, without having to compromise on quality.
Our highly skilled craftsmen specialize in creating beautiful, lasting, and functional pieces that integrate seamlessly with the look and design of homes and businesses.
The best wrought iron gates, fencing and welding work value for Lawndale CA
At Complete Iron Works and Welding, we welcome a wide range of ironwork projects, from a single ADA approved steel handrail for a small business, to highly ornate iron fencing and automated driveway gates for a large gated community. We're frequently contracted to make custom-designed, ornamental and wrought iron fences, gates, entry doors, handrails, stair railings, guardrails, window guards with code-approved fire releases, and decorative enclosures (an exterior gate/door that is set apart from the front door to control access to a home or business). These pieces can be hand-forged out of tube or solid; embellished with iron casting details; and then hot-dipped galvanized, metallized, or powder coat finish for rust protection. As we develop and build your project, we'll ensure that any weak points are addressed; you are made aware of opportunities to improve your design or save money.
Call Complete Iron Works and Welding
for a quote on your wrought Iron project
(909) 875-4542
Back to the previous wrought iron gates, fencing and welding work post
Skip to the next wrought iron gates, fencing and welding work post
Local wrought iron gates, fencing and welding work near Lawndale CA
For more information on wrought iron gates, fencing and welding work in or near Lawndale California see this YouTube link below
Yelp! reviews for Welding Supply in Lawndale CA