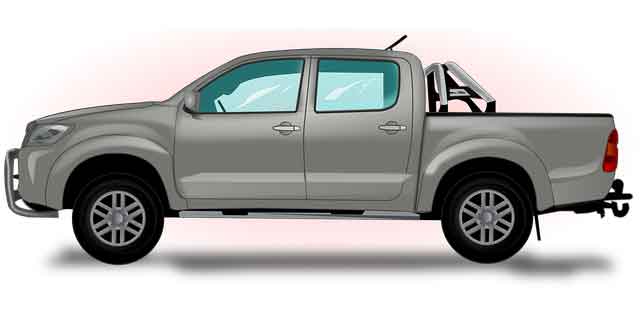 Roll Bars adds structural strength to your truck. Complete Iron Works and Welding will cater to any vehicle's needs with custom-fitted roll bars for the best possible protection. We design all of our bars with safety as the first concern. We have a wide variety of roll bars to ensure that you have every roll cage option available. We go out of our way to carry every major line of roll bars so that whether you are looking for a custom roll bar cage or a cheap roll cage or anything in between, we've got it for you. Our roll bars are made from the finest hi-quality steel. They come standard with tubing bent to fit perfectly for each specific vehicle and model. We can accommodate any car complementing the vehicle's standard safety systems. At Complete Iron Works and Welding, as with most of our products, roll bars and cages are manufactured in-house to assure the best quality.
We're proud to offer the strongest, safest designed and fabricated roll bar and fabricate custom roll bars and cages for any sports car. The roll bar itself is a four-point unit with a harness bar and an extra strut bar in the back for added rigidity. If needed in the future, additional two points can be added to make this roll bar into a full roll cage. Besides looking super cool, our truck roll bars give you the option to add auxiliary lights and other helpful additions, like grab handles or cargo tie-downs. When you consider adding roll bars, you are adding more than a mean badass look. Remember, you are also adding another layer of security to your vehicle.
Roll bars are one of the best ways to add crash protection to your vehicle. A roll bar is a single bar behind the driver that provides moderate rollover protection. Many competition sanctioning bodies require roll bars as a prerequisite for vehicle participation. The roll bar is attached to the vehicle's frame and bent in a series of hoops fitting inside the passenger compartment of a car. In the event of a rollover, the roll bar displaces the vehicle's weight and distributes it to the chassis. Roll bars are famous for race cars and regular cars that want to improve on their design and style. At its simplest, a roll bar is just that: a single bar. It can have loops, made of multiple welded tubes, but it's still essentially just a bar. Its main goal is to be the first thing that hits the ground when the car rolls over. They are an investment that, if well maintained, will serve you for many years to come.
If you plan on doing any high-risk driving, it is highly recommended that you add a roll bar to your vehicle. In addition to added crash protection, roll bars also give your vehicle an aggressive racecar look that will help set you apart from the crowd at the next show and turn heads when you drive down the street. Our facility is set up to provide in house roll bar fabrication services. We build our roll bars with nothing but safety in mind for the driver.
We offer custom fabricated roll bars for just about every application. With years of experience, we have built a reputation as a leader in custom roll bar fabrication. Thanks to this experience, and the fact that roll bar fabrication is the main part of our business, we know how to build a roll bar that will pass tech and fit right. The roll bars are designed for your specific application using CAD technology. Please come down and see Eric or Ryan get a quote on a cage, and schedule time to get you taken care of.
We will listen to you. It's all about getting the small things right, so the bigger things fall into place. Complete Iron Works and Welding is dedicated to providing quality services and products manufactured in accordance with national and international standards. Our products are designed to be utilized both on the street and on the race track. Should you need any guidance in choosing which of these bars or racks is right for your truck, do not hesitate to ask us. We are here, ready and waiting to help you make the best choice for you and your vehicle.